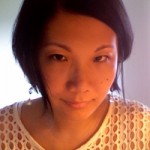 Clarissa Lee is ABD in the Program in Literature. She is now writing her dissertation tentatively called Speculative Physics, which addresses the problem of epistemic production, movement and communication between experimental and theoretical particle physics, and using her research into these fields to find new ways of thinking about what it means to do critical science studies.
She writes a research blog at http://modularcriticism.blogspot.com/.
Her published works could be found at http://duke.academia.edu/ClarissaLee.