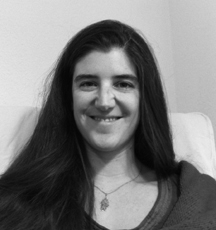 Kata Moser studied at the Universities of Bern and Berlin (FU) and graduated in 2009 with a MA thesis in Islamic and Theater Studies. Since April 2010 she has worked as a research assistant at the Institute of Islamic Studies at the University of Bern.
She conducts a PhD project with the working title Contemporary Arabic Philosophy presented by its Learned Journals funded by the Swiss National Science Foundation. Since October 2011, she has been on a sabbatical, participating in the Master Program in Philosophy at the University of Leipzig.
Website here
Kata Moser is a participant of the Winter School 2012.