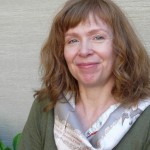 Mary Fuller is Head of Literature at MIT. Her research focuses on the records of early modern English voyages, exploration, and colonization, with a secondary interest in the history of books and of reading; more generally, she is interested in how complex experiences are shaped into narrative and enter into historical memory.
She has published two monographs on early modern exploration and its documents – Voyages in Print (Cambridge, 1995) and Remembering the Early Modern Voyage (Palgrave, 2008) – as well as numerous articles and chapters on Caribbean poetry, climate theory, exploration narratives and video games, early modern circumnavigations, and Renaissance narratives of travel to Russia, West Africa, Guiana, Newfoundland, and Istanbul.
In 2011, she directed an NEH summer seminar on interdisciplinary approaches to the study of early modern travel. She is currently a volume editor for the Oxford edition of Richard Hakluyt's Principal Navigations, and serves as U.S. representative to the Hakluyt Society. She was Associate Chair of the Faculty for MIT in 2011-13.