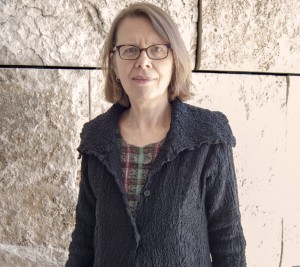 Christine Göttler is Professor of Art History at the University of Bern and currently the director of the Graduate School of the Humanties at the Walter Benjamin Kolleg, University of Bern. Before joining the University of Bern in 2009, she was Professor of Art History at the University of Washington in Seattle. Her main research interests are collecting practices, collection spaces, the interactions between the various arts (including the alchemical arts) in early modern Europe—especially the Netherlands—and the visual and spatial imagery of interiority and the imagination.
Her most recent books include Last Things: Art and the Religious Imagination in the Age of Reform (2010); Religion and the Senses in Early Modern Europe, ed. with W. de Boer, Intersections 26 ( 2013); Trading Values in Early Modern Antwerp, ed. with B. Ramakers and J. Woodall, Netherlands Yearbook for History of Art 64 (2014); and Knowledge and Discernment in the Early Modern Arts, ed. with S. Dupré (2016). She has published widely on diverse topics ranging from Reformation iconoclasm, post-Tridentine spirituality, and the relationship between art, nature, and the senses to historical aspects of early modern artists' materials such as wax, copper, and papier-mâché.
Her professional awards include fellowships from the Netherlands Institute for Advanced Study (Wassenaar), the International Research Centre for Cultural History (Vienna), the Centre for Advanced Study in the Visual Arts (Washington, DC), the J. Paul Getty Research Institute (Los Angeles, CA), and the Max Planck Institute for the History of Science (Berlin). She is currently preparing a monograph on Hendrick Goltzius's Allegory of the Arts (1611) at the Kunstmuseum Basel and a co-authored book (with S. Dupré) entitled Reading the Inventory: The Worlds and Possessions of the Portuguese Merchant-Banker Emmanuel Ximenez (1564–1632) in Antwerp. She is also working on a book-length study on interiority and interior spaces in post-Tridentine Europe.