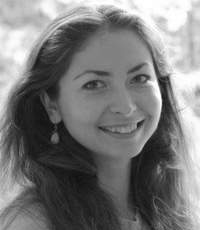 Tatsiana Fralova was born in Zhlobin, a small town in the South-Eastern part of Belarus. In 2006, she moved to Lithuania to get a BA degree in Business Administration at LCC International University. During her university education, she studied and worked not only in Lithuania, but also in Belarus, the USA, and Germany. This international experience fostered her interest in the impact of globalization on consumer culture and the standardization and differentiation strategies of different cultures in marketing.
In 2009, she attended the International Summer University at the European College of Liberal Arts in Berlin to expand her reflections on culture and arts. In 2010, she joined the Graduate program in Intercultural Humanities at Jacobs University Bremen with a research project on the society, identity, language, trans- and inter- cultural transformations in Belarus.
Tatsiana Fralova is a participant of the Winter School 2012.