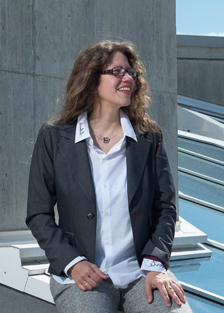 Monika Salzbrunn, Full Professor of Religions, Migration, Diasporas at University of Lausanne, invited research professor at Università degli Studi di Genova and associated researcher at CéSOR/EHESS Paris, is principal investigator of the European Research Council (ERC) project on ARTIVISM –Art and Activism. Creativity and performance as subversive means of political expression in super-diverse cities. She was leading the projects "(In)visible islam in the city. material and immaterial expressions of muslim practices within urban spaces in Switzerland" and "Undocumented Mobility and Digital-Cultural Resources after the 'Arab Spring", funded by the Swiss National Science Foundation. Monika Salzbrunn has published numerous articles and books in English, French, German, Italian, Portuguese and Japanese about political and religious performances in a context of migration and written several documentary films. She was visiting professor at the Japan Women's University Tokyo and at Kwansei Gakuin University in Japan and is currently member of the research group POPADIVCIT, Popular Arts, Diversity and Cultural Policies in Post-Migration Urban Settings of the European Excellence Network IMISCOE, and associated researcher at CéSOR/EHESS Paris.
Recent publications:
Civilisations, vol. 67, A l'écoute des transnationalisations religieuses/Sounding religious transnationalism, (in print).
Revue européenne des migrations internationales, vol. 35, 3-4, 2019: Musiques, danses et (trans)nationalismes, (in print)
L'événement (im)prévisible. Mobilisations politiques et dynamiques religieuses. Beauchesne, 2019.
L'islam (in)visible en ville. Appartenances et engagements dans l'espace urbain. Labor et Fides, 2019.
Migrations, circulations, mobilités. Nouveaux enjeux épistémologiques et conceptuels à l'épreuve du terrain. Sociétés Contemporaines, 2018.