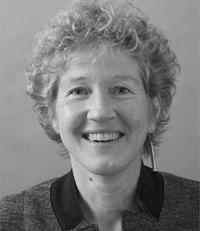 Christiane Schildknecht has been a full professor for philosophy of mind, language and science at the University of Lucerne since March 2007.
She studied philosophy, German literature and mathematics at the University of Konstanz as well as at the University College London. Her PhD thesis (University of Konstanz) focused on philosophical forms of knowledge and their literary representations.
After a number of guest lectureships in the United States, New Zealand and Australia, she obtained her habilitation in 1999 (University of Konstanz) with a thesis on the boundaries of discursive knowledge in the context of language, theory of perception and theory of consciousness.
Christiane Schildknecht is a guest lecturer of the Winter School 2012.
Visit her website