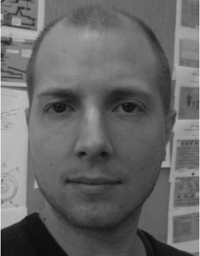 Joakim Juhl was born in Copenhagen, Denmark in 1982. Before his formal academic training he worked as a public school teacher, explored most of the Caribbean islands on a sailing boat, and completed his national service being trained as a military officer.
In 2004 Joakim was enrolled in the Design & Innovation master programme at the Technical University of Denmark which combines methods and analytical approaches from the social sciences and STS (Science and Technology Studies), with technical engineering and creative synthesis inspired from industrial design. Joakim graduated as a master of science in 2009 with a specialization in social and organisational perspectives on innovative processes.
In the spring of 2010 Joakim was granted a PhD scholarship at the Technical University of Denmark to conduct his research project on how mathematical models are developed and used as part of product development. The research project takes its departure in Science and Technology Studies investigating the practices of those who are involved with the making and implementation of mathematical models. Thus, the research project aims to discuss our comprehensions of mathematical models which by current philosophy of science primarily are treated through the established concepts of "experimentation" and "theorising".
Website here
Joakim Juhl is a participant of the Winter School 2012.