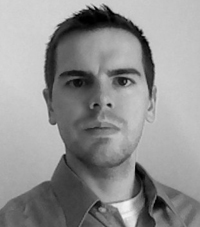 Jason D. Price is a third year PhD student in Literature at Arizona State University. He received a B.A. in Literature from The College of New Jersey and an M.A. in Literature from Seton Hall University in 2008.
His current project explores representations of animals in popular culture and literature, examining how certain texts challenge the humanist norms that inform a human/non-human animal hierarchy. He's interested in how these texts pose important ethical questions and ask us to live better with animals by highlighting the vulnerability—our mortality and ability to suffer injury— that we share with them, while also respecting their difference. Jason is also interested in the intersections between Animal Studies, posthumanism, and postcolonial literatures.
Jason D. Price is a participant of the Winter School 2012.